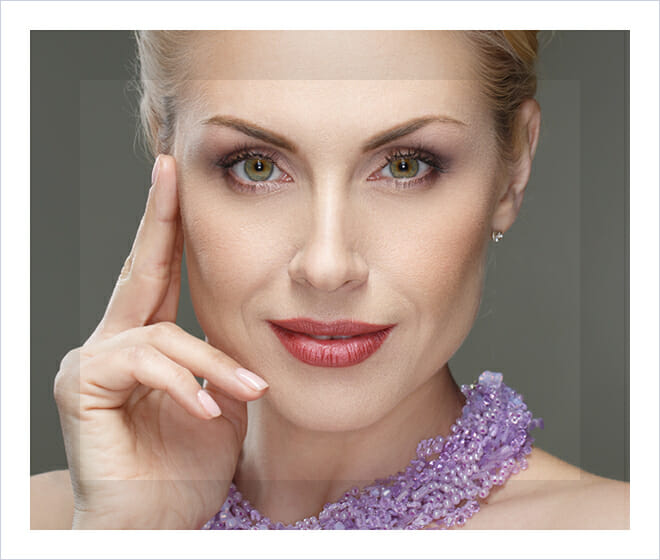 Lip Injections in Mountain View and the Bay Area
Fuller, plumper lips can be achieved by a variety of lip augmentation techniques. Dr. Alexander Ereso will help you to select the lip augmentation method best for you. The technique chosen will depend on individual patient factors and your goals for the procedure. There are both natural and synthetic materials that can be injected or surgically placed into the lips to create volume. These substances come from a variety of sources, and each has its own particular benefits and disadvantages. Dr. Ereso can review the options with you during a lip augmentation consultation at our Mountain View office.
Ideal Lip Augmentation Candidates
You may be a good candidate for lip augmentation if you have any of the following conditions:
Atrophic lips from aging
The desire to have fuller lips with improved size and shape
Your Personal Consultation
A personal consultation with Dr. Ereso is the first step. He will assess your physical and emotional health and discuss your specific cosmetic goals for lip augmentation. A general physical assessment will be made. You should arrive at the consultation prepared to provide complete information about allergies and medications. San Jose Bay Area residents are invited to schedule a lip augmentation consultation at our practice by contacting us today.
Lip Augmentation Procedure
The simplest technique for lip augmentation is injection with your own fat (microstructural fat grafting) or with the latest hyaluronic acid fillers: Restylane®, Perlane®, JUVÉDERM™ and JUVÉDERM™ Ultra Plus. For fat injection, a small amount of fat is taken from another area of your body, using a small needle attached to a syringe. Sometimes patients who are undergoing lipoplasty will ask Dr. Ereso to use some of the suctioned fat to augment their lips. After processing to remove excess fluids, the fat is injected to create a fuller lip. Hyaluronic acid fillers like JUVÉDERM™ and Restylane® can be injected directly into the lip to increase fullness and especially improve the border of the lip with the normal skin (vermillion cutaneous border).
The major disadvantage of Restylane® and other injectable lip augmentation treatments is the necessity to repeat them. Even with fat injection to the lip, 2 to 3 sessions should be anticipated over a 12-18 month period to achieve the desired result. Our plastic surgeon estimates that approximately 1/3 of the processed fat placed in the lips will remain for greater than six months.
The search for an ideal permanent material for lip augmentation has been elusive. The use of Gore-Tex (Softform, Ultrasoft) has resulted in a high percentage of unnaturally firm lips, asymmetry and infection requiring removal. In general, we no longer recommend the use of Gore-Tex for lip enhancement. The most promising substances are Restylane®, Perlane®, JUVÉDERM™, and JUVÉDERM™ Ultra Plus. These are all forms of hyaluronic acid, a naturally occurring substance found in the body. New hyaluronic acid-based fillers result in nice improvement with minimal downtime and last approximately four to eight months. Although it is important to have a healthy skepticism for any new product, these new products show real promise and are currently available in the United States.
Schedule a Lip Augmentation Consultation with Dr. Alexander Ereso
Our beautiful plastic surgery practice located in Mountain View serves patients from throughout the San Jose Bay Area. We invite you to contact us to schedule a consultation with Dr. Alexander Ereso to learn more about the procedure and the results that you can expect.