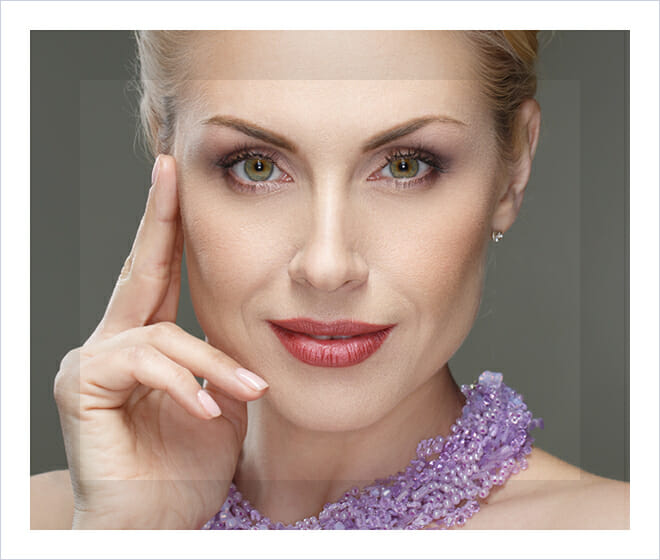 Serving Mountain View & the Bay Area
We offer eyelid surgery as part of our comprehensive collection of cosmetic enhancement services. Aesthetic eyelid surgery, or blepharoplasty, is performed on adults of all ages. Some people have eyelid surgery to correct aging problems, while others have inherited traits that cause them to seek treatment in their 20s or 30s. Whatever your reasons for seeking cosmetic enhancement through eyelid surgery, the staff at our Mountain View facility will guide you through this personal and life changing decision.
Ideal Eyelid Surgery Candidates
Any one or combination of the following conditions may indicate that you are a good candidate for eyelid surgery:
Excess skin obscuring the natural fold of the upper eyelids
Loose skin hanging down from the upper eyelids, perhaps impairing vision
A puffy appearance to the upper eyelids, making the eyes look tired
Excess skin and fine, creepy wrinkles of the lower eyelids
Bags and dark circles under the eyes, often with a depression along the bony border of the lower eyelids
Droopiness of the lower eyelids, showing white below the iris (colored portion of the eye)
Aesthetic eyelid surgery can usually correct these problems; although other treatments may also need to be considered. For example, if the upper eyelid condition is accompanied by sagging of the eyebrows, then a forehead lift may be recommended. Smoothing of crow's feet may require chemical peeling or laser resurfacing procedures. Circles beneath the eyes caused by dark pigmentation may be treated with a bleaching solution or chemical peel. If sagging of your eyebrows aggravates your upper eyelid problem, then Dr. Ereso may recommend a brow lift in addition to eyelid surgery.
For more information on eyelid surgery in Mountain View, San Jose and the Bay Area, contact Dr. Alexander Ereso today.