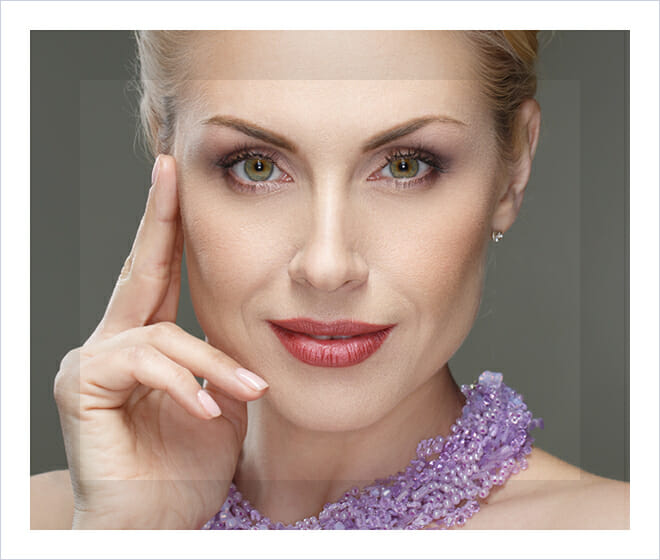 Serving Mountain View & the Bay Area
KYBELLA™ is now available to San Jose Bay Area residents at Pearl-Ereso Plastic Surgery Center. KYBELLA™ is an innovative injectable treatment designed to improve the appearance of moderate to significant submental fullness – most commonly known as a "double chin". This advanced technique is the first and only FDA-approved non-surgical treatment of its kind.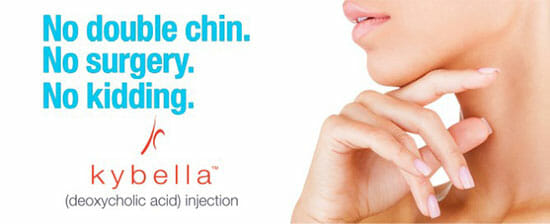 Are You a Candidate for KYBELLA™ Double Chin Treatment?
Diet and exercise-resistant accumulation of fat below the chin (double chin)
Interested in improving the appearance and profile of the chin
18 years of age or older
Overall healthy with appropriate expectations
How Is KYBELLA™ Performed?

KYBELLA™ treatments are performed in-office and can be customized based on the patient's specific needs and cosmetic goals. During the procedure, the KYBELLA™ solution is carefully administered via injections into targeted fat underneath the chin. The entire treatment session takes about 15-20 minutes to complete, depending on how many injections are needed. KYBELLA™ treatments spaced 6 weeks apart may be required to achieve optimal outcomes, though retreatment is not typically expected once desired results have been attained. Good results are obtained frequently with two treatment sessions.

Kybella Recovery Process

Following treatment with KYBELLA™, minor bruising and/or swelling may occur, but these side effects often resolve over the course of a few days (sometimes up to a week). Mild discomfort in the targeted area may also be present; however, this side-effect can generally be managed with over-the-counter pain medication, if necessary. Overall, most patients are able to resume their normal daily routines within just a few days of treatment. We have been very pleased with the minimal downtime and good results that patients have been achieving, although our sample size is still small.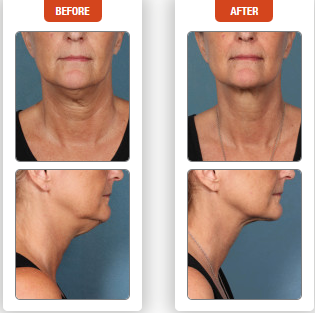 *Photos courtesy of Kybella™. Individual results may vary
If you are interested in KYBELLA™ and would like to schedule a consultation with Dr. Ereso please contact us today to learn more. Our team will be happy to answer any questions and help you determine if this is the right treatment for you. KYBELLA™ really works!