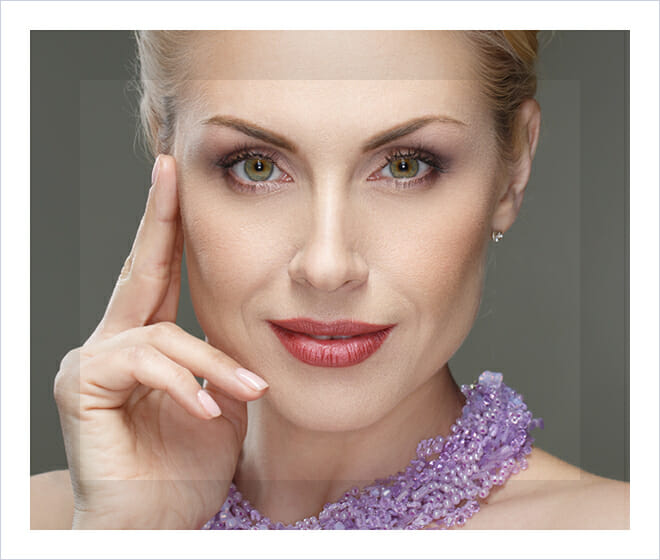 SERVING MOUNTAIN VIEW & THE BAY AREA
Introducing the DermaSculpt MicroCannula®: A Flexible, Blunt Tip Cannula
We have been waiting for this for years!
Placing fillers in patient's faces for 30 years, BRUISING after treatments is one of the most annoying and upsetting problems to patients as well as our team.
Creating a blunt-tipped flexible cannula similar to the instruments that we use when performing structural fat grafting to the face, only smaller, is a revolutionary breakthrough in filler treatments. The technology has improved to the point that a very fine, long blunt "needle" or more accurately, a cannula, can be manufactured at a reasonable price that is disposable. These new devices can be used for Juvederm, Restylane, Radiesse, Sculptra and virtually any other kind of filler treatment, including fat grafting! The MicroCannula produces up to 50 percent less bruising than other instruments. Also because the "needles" are blunt, the discomfort during the procedure is much less! This is a win-win situation for everyone. We have been very happy using these new fine blunt cannulas and feel that we can produce better results with less bruising and less discomfort.
Benefits of DermaSculpt Microcannula® for Dermal Filler Injections

virtually no bruising
considerably less pain
minimal downtime

single point of entry for wider coverage
production of new collagen
Range of DermaSculpt Microcannula® Microcannulas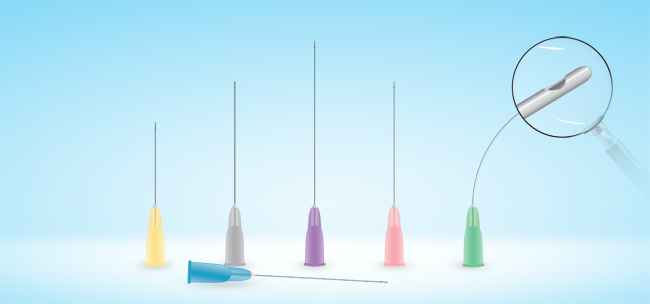 Dermasculpt microcannulas are available in various lengths and gauges to customize treatment to our team's personal preference and your unique needs.