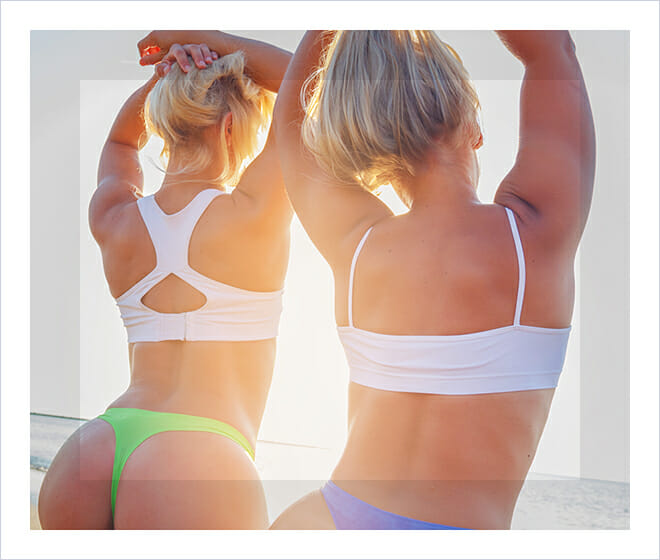 SERVING MOUNTAIN VIEW & THE BAY AREA
Your Arm Lift Consultation
A personal arm lift consultation at our Mountain View office is the first step. Dr. Ereso will assess your physical and emotional health and discuss your specific cosmetic surgery goals. Patients coming from the San Jose Bay Area can also use the time to ask our plastic surgeon any questions they may have about the procedure.
You should arrive at the consultation prepared to provide complete information about:
Previous surgeries
Past and present medical conditions
Treatments you have received
Medications that you are taking, including nutritional supplements and herbal remedies
The Upper Arm Lift Procedure
Although the procedure is tailored to your individual needs, tumescent liposuction of the upper arm is first performed through small incisions near your elbow and axilla. This is followed by removing a generous ellipse of tissue from the axillary area. This results in a scar that is well hidden in the axillary fold. If more extensive skin excision is required, an additional wedge of tissue is removed from the inner arm. Deep tissue tightening is performed at this time, followed by the closure of the skin and deep tissue in the shape of a "T" on its side. An elastic bandage or pressure garment is then applied, completing the procedure.
Recovery
Depending on your individualized procedure, you will leave the office with either a pressure garment with sleeves or elastic bandages around your arms. We will see you 1 or 2 days after surgery in the office. Although you will be able to use your arms right away to wash your face, eat and write, we discourage extending your arm and shoulder greater than 90 degrees from your body for approximately 2 weeks.
Upper Arm Lift Results
Arm lift procedures, particularly in combination with liposuction, offer the ability to significantly improve the contour of the upper arm. Every effort is made to keep the scar as short as possible. Scar thickening may occur after this procedure, even if healing is uneventful after surgery. A scar on the arm should not be considered mature until it is 1 or 2 years old. Occasionally, scar excisions are necessary to obtain the ideal result. For well-selected patients, long-term results can be outstanding.
Contact DR. ALEXANDER ERESO
Available to patients coming from every part of the San Jose Bay Area, arm lift surgery can improve the aesthetics of the upper arm area. Dr. Alexander Ereso possesses extensive experience with the brachioplasty procedure and has been trusted by hundreds of patients to perform the surgery. Contact Dr. Ereso today to learn more about the benefits of the upper arm lift.