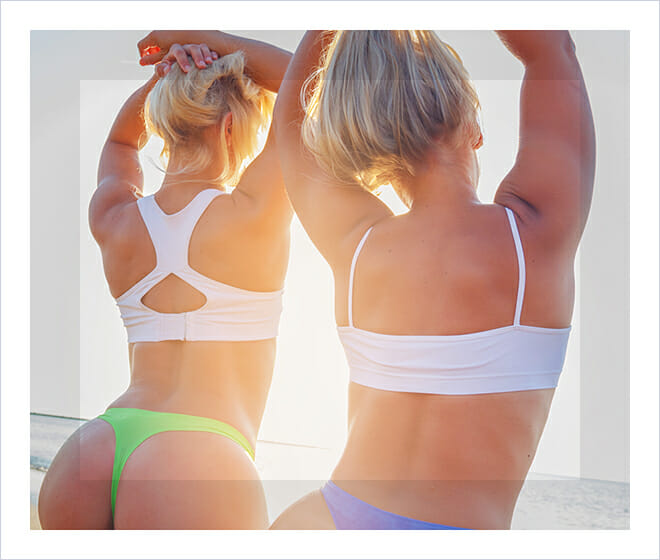 SERVING MOUNTAIN VIEW & THE BAY AREA
A thigh lift predominantly reduces loose skin around the thigh with emphasis on tightening the inner thigh. Occasionally the incision is extended to also lift the posterior butt area. Newer techniques concentrate on tightening the deep tissues, which gives a nicer result and reduces downward migration of the inner thigh incision.
Ideal Thigh and Butt Lift Candidates
Thigh lift surgery is best suited to people who are in relatively good shape but have loose thigh skin and/or a significant amount of fat on their thighs that won't respond to dieting or exercise.
You may be a good candidate for thigh lift surgery if you have one or more of the following conditions:
Excess or loose, sagging thigh skin especially after weight loss
Thigh muscles that have been weakened by pregnancy or aging.
Excess fat that is concentrated beneath the thigh skin.
If you plan to become pregnant or lose a significant amount of weight, you should discuss these plans with your surgeon.
Your Personal Consultation
A personal thigh or butt lift consultation at our Mountain View practice is the first step. Dr. Ereso will assess your physical and emotional health and discuss your specific cosmetic goals for surgery. In addition to undergoing the assessment, patients coming from all over the San Jose Bay Area can have their thigh or butt lift surgery questions answered by our plastic surgeon.
You should arrive at the consultation prepared to provide complete information about:
Previous surgeries
Past and present medical conditions
Treatments you have received
Medications that you are taking, including nutritional supplements and herbal remedies
Recovery
You will leave the office with a light dressing. Occasionally drains are used to minimize fluid collection in the tissues. If a significant amount of liposuction is done at the time of your thigh lift you may go home with a girdle-like pressure garment in place. We will see you in the office one or two days after surgery. Although walking will be possible in the first day or two after surgery, sitting is not encouraged, because it places increased tension on the incisions. You will gradually increase your activity level.
Thigh and Butt Lift Results
By shortening incisions, deep tissue tightening, and combining liposuction to the thigh and buttock lift procedure; long-term results can be excellent. Scar revisions are occasionally desired to obtain the best result.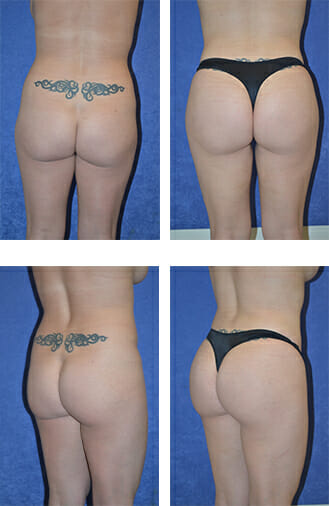 Contact Dr. Ereso
Dr. Ereso offers thigh and Brazilian Butt Lift surgery at his Mountain View practice. To learn more about this procedure,contact us today.